Free from knots!
Easy to tighten ropes!
Magic Mini Automatic Lock Hook helps you tie & tighten!
Make everything faster and easier!
Whether tethering a canoe to your vehicle, anchoring boxes to a dolly, or bundling wood, this rope hook secures large loads quickly and keeps tension where you need it.
Features:
The knot-free hook combines the functions of tighten, tension, hang, connect, wrap and secure light loads. Help to lock the cord and prevent it skids away effectively, adjust the rope length easily. Help to protect your tent securely from strong wind and rainstorm.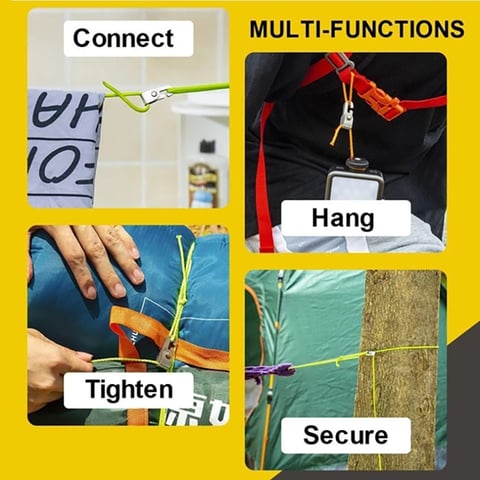 Self-locking Structure
Rope pulley system, a very strong self-locking structure. Loop the rope through the hook, and pull it tight, it will lock automatically. Free from knots! Easy to tighten ropes!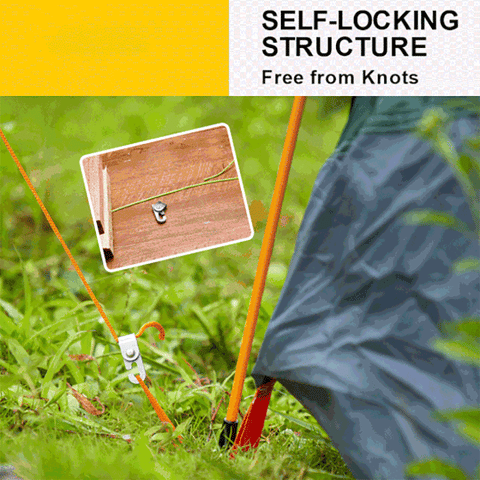 Fits Various Rope Sizes
The rope tightener fits rope sizes from 2mm to 4mm, a perfect tent wind stopper. Strong load bearing.
Small and Portable
Made of quality secc material, anti-corrosion, strong and durable. Small in size 34x13x8mm, easy to put in your pocket or backpack, portable to carry.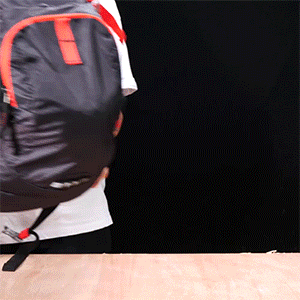 Widely Used
Easy to bind objects properly at outdoors or indoors, it is an outdoor and daily binding assistant. Make everything faster and easier.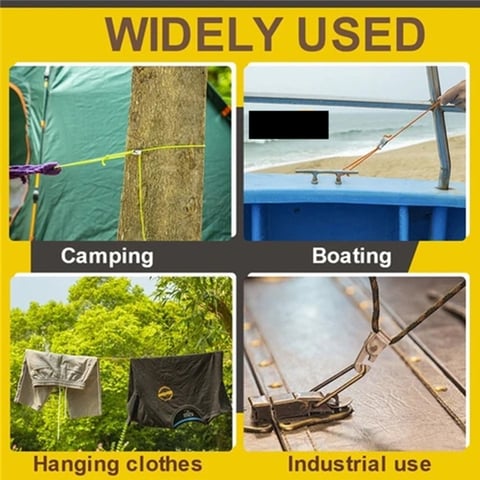 Warning
Not for use where disengagement could result in bodily injury or property damage. Not for climbing.
Specifications:
Single Weight: 15g
Suitable Rope Size: 2mm - 4mm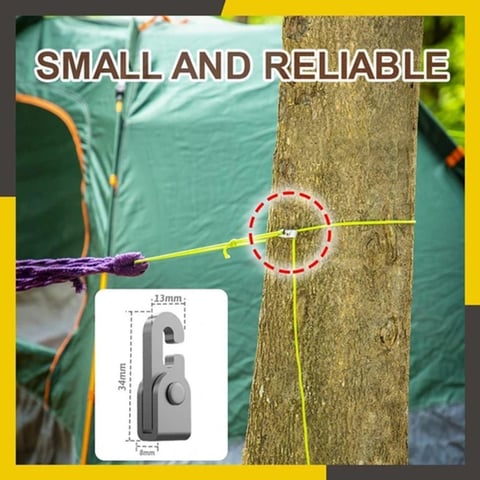 Package Include:
4 pcs* Automatic Lock Hook